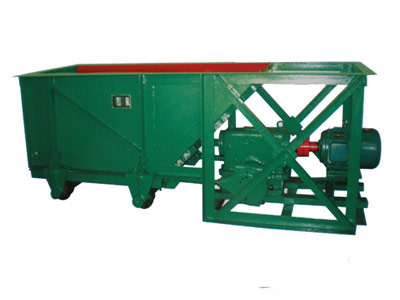 Add to Favorites
Share
Trough Feeder
Payment

Origin

China Mainland

Minimum Order

15

Packing

Pieces
Product Detail
(1) small size, light weight, compact structure, small investment.

(2) small amount of easy installation and maintenance, low operating costs.

(3) can be installed on the ground or onto discharge port of ore bin.

(4) the stroke can be adjusted by drive eccentric, adjust the range up to 20-200mm.

(5) body width about feeding maximum size of 2-2.5 times.

(6) the biggest trough feeder can meet 500mm of granular iron ore to the mine.



3
YRS
INT Mining Machinery Manufacturing Company
China
Favorites